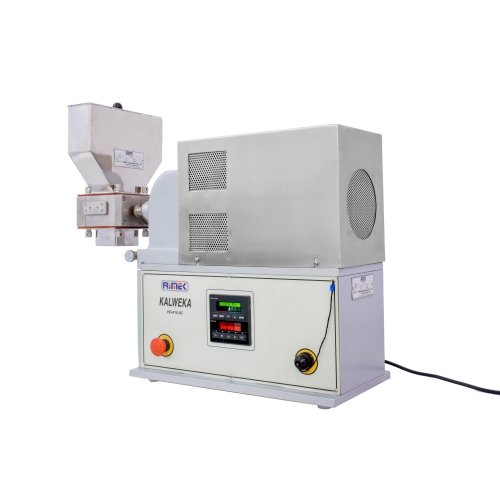 FEATURES : 
Dry Granulator is used to granulate tablet slugs and pellets. Two power drive rollers with teeth force material against breaking combs. Special design results in low proportion of power. When using hard slugs, from 2 to 2.5 mm thick, the following granulation will be obtained, 45% - 16 mesh, 25% -24 mesh, 10% - 70 mesh, 20% powder. The dry granulator is suitable for screwing on all main drive units. 
FEATURES: 
Double Cone Mixer is useful for free-flowing products or granules & operates on the free flow principle. The mixing is achieved by the cone. The mixing drum is made of stainless steel having a capacity of 5L.
Operational capacity is 50% to 60%.
Technical Specifications : 
| | |
| --- | --- |
| Gross Capacity | 3 Kg. |
| Working Capacity | 15 Kg./h |
| Dimension in mm | 260 x 190 x 240 |
| Net weight in kg | 14 |
| Gross weight in kg. | 15 |
Technical Specifications:
| | |
| --- | --- |
| Gross Capacity | 5 L |
| Working Capacity | 2.5 to 3 L |
| Dimension in mm | 250 x 270 x 200 |
| Net weight in kg | 6 |
| Gross weight in kg. | 7 |