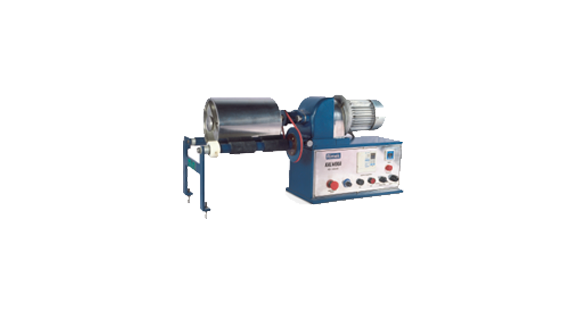 FEATURES: 
Ball Mill can be used for grinding crystalline material, for
mixing dry materials and under certain conditions wet
materials. Ball mill consists of 3 main parts, drive unit
with stand, ball mill jar with cover and stainless steel
balls. The jar cover is held in place by a screw and
support which forces it against a rubber gasket for air
tight seal. The ball mill jar top cover and balls are made
of stainless steel material. Ball diameter varies between
19 mm to 25 mm. The ball mill jar rests on 2 rollers. The
speed rotation is controlled by electronic speed
controller. The ball mill jar and balls may be sterilized in
water bath. 
Technical Specifications: 
| | |
| --- | --- |
| Gross Capacity | 5 L |
| Working Capacity | 2 to 2.5 L |
| Dimension in mm | 520 x 400 x 450 |
| Net weight in kg. | 27 |
| Gross weight in kg | 29 |