IRM Enterprises Pvt. Ltd. Formerly known as Karnavati Engineering, came into existence in 1981 to supply differentiated and customized products to the pharmaceuticals industry.
Growing Reputation, we have a rich history of innovations in the industry. We introduced the small batch (R & D) tablet press to the industry. Our innovation also includes designing of Front Control for ease of operation. We developed a fully automated tabletop capsule filling machine in an era when capsulation was considered to be a bulky affair.
We are a one-stop solution provider to the Pharmaceuticals, Ayurveda, Food & Confectionary (Polo), Ceramic, Nutraceutical, Veterinary, Camphor, Chlorine, Fresheners, Pesticides Industry, Chemical Industry and Aquaculture Industry.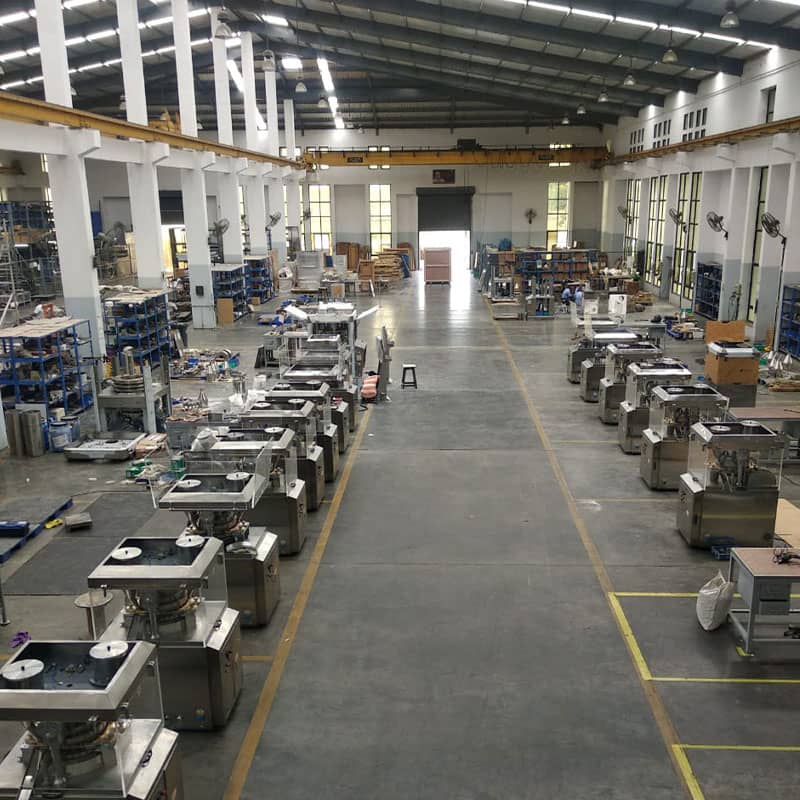 Served For A Wide Range Of Industries

Why Rimek ?

Customer Satisfaction
We focus on providing "Customer Satisfaction" by complying with or exceeding our customer's requirements.

Experienced Team
Our team of experts is highly driven toward delivering world-class pharmaceutical processing machines.

Reasonable Price
We at IRM Enterprises Pvt. Ltd. provide superior and durable machines at the best and most affordable price.

Quality Guaranteed
All our machines are manufactured with the finest quality raw materials and are ISO 9001:2015 certified.